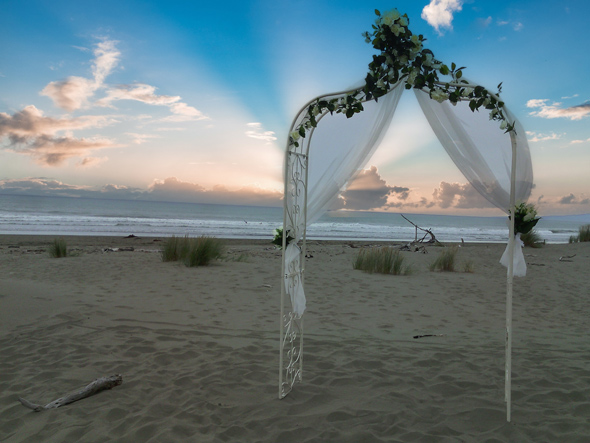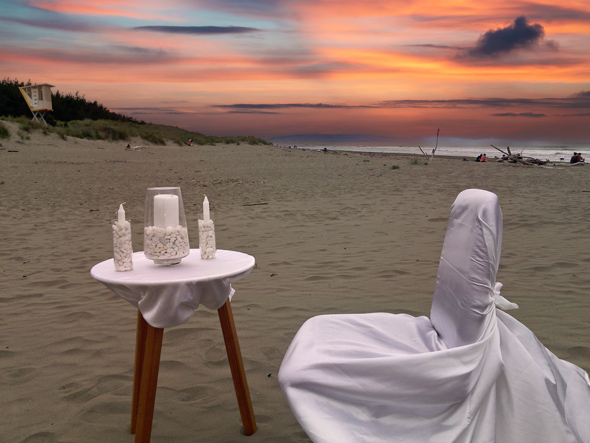 For small ceremonies/elopements, I am happy to be your Ceremony Planner and help you put it together when I do your ceremony. It does not matter what size your ceremony is. They can be done from sunrise to sunset and in the evening. I have done ceremonies for couples at their home with only 2 witnesses and also with 250+ guests at  large venues. Each one has been especially crafted to suit the situation and purpose.
I can arrange venues, hairstylist/ makeup, cars, accommodation, some catering, wedding cake & flowers, music other than played from my sound system and pick up for couples or family who need transport from the airport to their accommodation. These costs are additional to my fee but are made up into your own personal package. My ceremony fee also varies depending on where it is and the additonals costs that may be incurred e.g long distance travel but the standard fee varies from $250 to $450+
Ceremony venues can include hot air ballooning, down by a river, on a beach, in a park, at a winery, at your home, funeral home or at many of the beautiful venues set up for ceremonies in New Zealand. Prices for specific venues will vary but woud be discussed with you.
I provide my own signing table and chair, my own sound system and also play your chosen music at no additional charge. 
I have a range of resources and ideas that I am very happy to share for ceremonies and elopements – archway, candles, vases, platters, wedding cake plate, knife and slice, wine bottle holder and  wine glasses, ring cushion, 2 additional round tables, plus white table cloths etc for which there is no additional charge when I do your ceremony
I also offer livestreaming of any ceremony, My son Marc will do this for you. For this there is an additional cost amd would be discussed with you. When you have familiy and friends who for one reason or another cannot be with you , we can include them in your ceremony and invite them to send their messages and they can be right there beside you at the same time as they are watching everything as it happens. 
My husband Paul can also do your photography for any ceremony/elopement. This would be available at the ceremony only and could by negotiation also be at another venue after a wedding i.e. a park. This is an additional cost and would be discussed with you